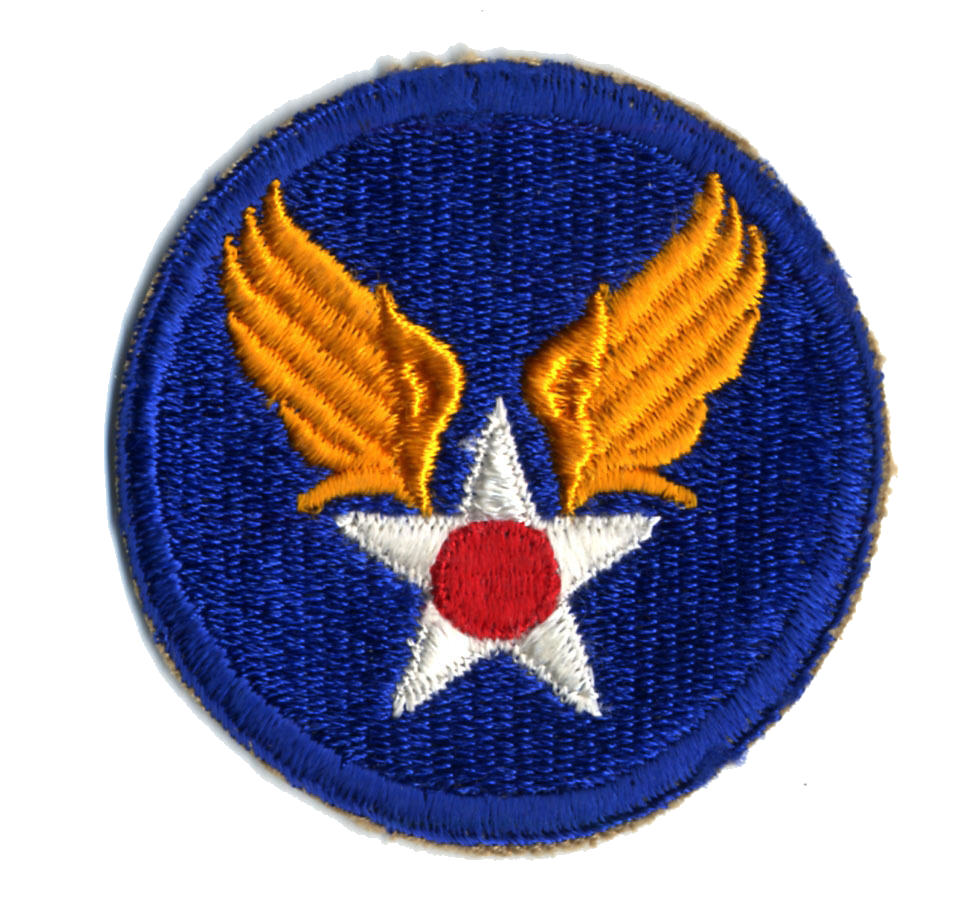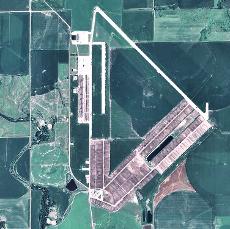 Aerial Image Former Bruning AAF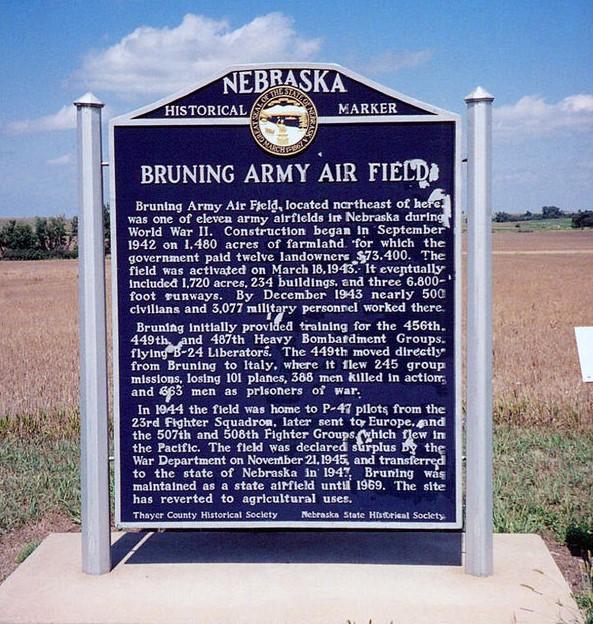 Built in the hectic days of late Summer 1942, Brunings period of service was short but prolific.

World War II
Along with the 10 other Nebraska Army Air Force training fields, Bruning was very quickly built between September 1942 and March 1943. On September 12, 1942, any farmers on the plot were given $50 an acre to vacate their land within ten days. 1,000 construction workers descended on the site and began building. Soon hangars, barracks, administrative offices, shops, and mess halls soon sprang up - 231 support buildings in all. Three runways were built in a triangle pattern, each stretching to 6,800 feet in length.

Operations
The host unit of Bruning was the 510th Base Headquarters and Air Base Squadron until March 1, 1944 when that was replaced by the 262nd Army Air Forces Base Unit. Major units that trained at the base were equipped with B-24 Liberator bombers and fighter squadrons equipped with P-47 Thunderbolts. Bombardment Groups included the 456th (to 15th Air Force in Italy), the 449th (to 15th Air Force in Italy), and the 487th (to 8th Air Force England). Fighter units included the 507th Fighter Group (to 20th Air Force Okinawa), the 508th Fighter Group (to Hawaii as a Replacement Training Group), the 23rd Fighter Squadron (to 9th Air Force England), and the 516th and 517th Fighter Squadrons (as Replacement Training Units)
At peak, Bruning saw 3,077 military and 500 civilian personnel assigned.

1945
As other bases in Nebraska advanced to B-29 training, Bruning would be placed in a reserve status on February 7, 1945. By November 21, 1945 the base was declared surplus and absorbed by the state of Nebraska.

Bruning State Airport would continue operations on dwindling runway space until 1969. The former field today is operated by Mid-America Feed Yard.

Remnants

With most buildings gone, some concrete from the airfield is visible on aerial images but only a single hangar remains standing.