Grand Island Army Airfield
Central Nebraska Regional Airport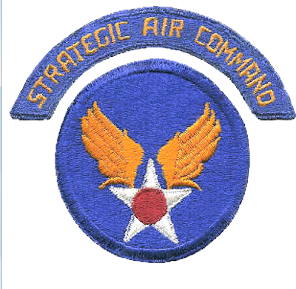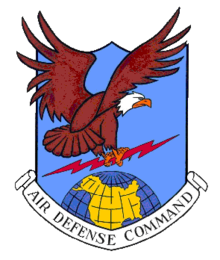 1942 - 1946 (Strategic Air Command March 21, 1946 - October 9, 1946
Air Defense Command satellite alert location 1962 - 1968
Emerging after World War II as one of the original Strategic Air Command bases, it was quickly deactivated in 1946. During the Cuban Missile Crisis, a number of nuclear-armed F-102 interceptors were dispersed to the field and a number of improvements to the field were instituted. By 1968, the air defense mission in central Nebraska declined and the field reverted to total civilian use.
World War II
According to Central Nebraska Regional Airport history, the field emerged as Arrasmith Field (named for local pilot and physician Dr. W.W. Arrasmith) on September 27, 1937. By 1942, the US Army Air Forces had taken over the field and utilized it as a heavy bomber training center. A number of bomb groups trained in B-17 and later B-29 bombers at the field, in fact 3,500 airmen would be trained there.
One of thelater units was the 449th Bomb Group (whose assets would transform into the 28th Bomb Group). Trained at Bruning Army Airfield, Nebraska in late 1943 and after a tour in Itally at Grottagile Airfield from January 4, 1944 to May 16, 1945, the group eventually made its way back to the United States and was in a period of advanced training when World War II ended. While at the training center at Grand Island AAF, it received some of the newest B-29s produced by Boeing.
To Strategic Air Command
During March 1946, the Strategic Air Command emerged alongside Tactical and Air Defense Command as the new major commands in the US Army Air Forces. A rapidly receding wartime budget left the command with fewer resources, however one of these was Grand Island Army Airfield and the 449th Bomb Group. On March 21, 1946, the 446th was one of ten initial groups within SAC, however by August 4, 1946 all resources of the group inactivated and transferred to the 28th Bomb Group.
Only a few months later, on October 6, 1946, would the 28th depart Grand Island to conduct operations in the arctic regions. Without a bomb group to support, Grand Island quickly deactivated and by 1948 all assets were exchanged back to civilian hands.
Cuban Missile Crisis
By 1962, Grand Island Municipal Airport (later Hall County Regional Airport) had established regular service at the site. The long runway and central location in Nebraska however made it attractive to Air Defense Command. Due to the presence of the Naval Ammunition Depot (NAD) in Hastings, and likely Schilling and McConnell Air Force Bases in Kansas, Grand Island Airport provided a good location to base interceptors in time of crisis. During the Cuban Missile Crisis, the 328th Fighter Wing at Richards-Gebaur Air Force Base, Missouri (outside of Kansas City) dispersed a number of F-102 Delta Dagger interceptors to Grand Island in case of attack. These delta-winged fighter planes were possibly armed with Falcon air-to-air missiles but also Genie air-to-air rockets armed with nuclear warheads.
1964 - 1966
The Air Force found a willing partner with Grand Island and soon invested a sum of money to improve the field and build a number of fighter hangars at the field. Periodically, the F-102s dispersed to Grand Island until 1967 when the 328th Fighter Interceptor Squadron deactivated and the 71st Fighter Interceptor Squadron took its place. For little more than a year, the updated F-106 fighter could be dispersed to Grand Island. However, as Naval Ammunition Depot Hastings deactivated, Cornhusker Army Ammunition Plant drew back operations and Air Defense Command itself reorganized, Grand Island was no longer utilized. The squadron relocated from Richards-Gebaur AFB to Malmstrom AFB in 1968
In the 21st Century
By 2009, the airport had changed names again to Central Nebraska Regional Airport. A few World War II vintage structures remain while the Air Defense Command hangars still exist on the northern flightline. During that year, the Nebraska Army National Guard decided to build new facilities southeast of the main field to support CH-47 Chinook helicopters. As of 2020, the field supports general aviation as well as daily flights to Dallas via American Connection.